Perhaps you've sustained a sports-related injury. Or maybe you suffered a workplace-related injury such as carpal tunnel syndrome. Did you know that physiotherapy can address these and other types of conditions?
Here are 7 benefits of this natural form of health care:
Improve mobility. Physiotherapy can help you move easier following an injury or surgery. We will provide therapeutic exercises to enhance your mobility.
Manage pain. In this age of dependence on opioids, physiotherapy represents a drug-free and effective way to relieve pain.
Enhance sports performance. Whether you're a golfer, cyclist, runner or another type of athlete, physiotherapy can help you be at your best. Physiotherapy can improve flexibility, strengthen muscles and more.
Avoid surgery. Though surgery may not be avoidable in all cases, physiotherapy can help heal injured tissue and promote mobility. As a result, you may not need surgery.
Improve balance. Physiotherapy can improve both coordination and balance, a significant benefit, particularly for seniors who are prone to falls.
Manage age-related conditions. Just because you have more candles on your birthday cake doesn't mean you have to put up with the pain of arthritis or osteoporosis. Physiotherapy could help to manage these conditions without medication.
Recover from a stroke. If you experienced a stroke, physiotherapy could help strengthen parts of the body that were affected.
Get to Know Zoya Imran, Physiotherapist (PT)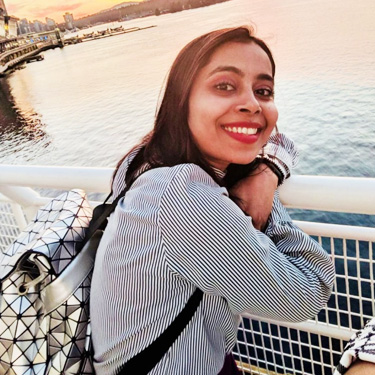 Zoya earned a Bachelor of Science in Physiotherapy in Delhi, India and worked there as a physiotherapist in an outpatient clinic for two years. She then decided to pursue a master's degree, so she moved to Winnipeg and completed an MSc (Neuro-rehab) in 2016 from the University of Manitoba.
While in graduate school, Zoya worked on many research projects. These focused on stroke rehab, vestibular rehab, brain injuries, and spinal cord injuries rehab, as well as fall prevention programs in the elderly.
After graduation from the University of Manitoba, Zoya worked as a physiotherapist for one year in Winnipeg. There, she addressed outpatient orthopedic and sports injuries, pre and postnatal cases, and neurological conditions. Zoya is fluent in providing physiotherapy services in English, Hindi, and Urdu.
If you'd like to experience the benefits of physiotherapy, contact Fifth Avenue Place Chiropractic & Massage today to book an appointment!