Orthotics Downtown Calgary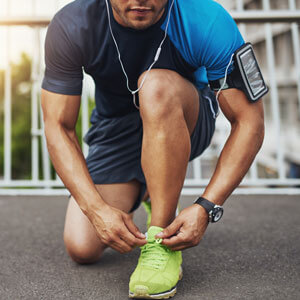 You may notice problems in your neck or lower back, but surprised to see that your feet, or the foundation of your body, can be connected to this. Problems in one area can create more problems in other areas. Naturally, if our foot support isn't as it should be, it can affect our ankles, knees, pelvic, spine, neck, and more. That's why we often recommend custom made orthotics.
Better Posture Starts With Your Feet
These are custom shoe inserts that support all three arches in your feet. This creates a healthier, more attractive posture, plus a more stable foundation for your entire body. Though they may go unnoticed, these subtle imbalances can contribute to postural misalignments, knee pain, hip problems, head tilt, forward leaning head carriage and general fatigue.
No Need to Compromise on Style
A handful of shoe choices in plain styles that fit orthotics are a thing of the past. We also offer the service to have your custom made orthotics fit into the shoe of your choice. We are proud to connect you with name brands such as Clarks, Nike, Rockport, Birkenstock, Blondo, and more!
In order to take advantage of getting that perfect fit, check out The Orthotic Group (tog.com) to see the wide selection of shoe choices including name brands such as Clarks, Nike, Rockport, Birkenstock, Blondo, and more. Shoes offer a variety of type options such as sandals, boots, runners, hiking shoes, and dress shoes to name a few. If you'd like to order shoes with your custom orthotic order, please let us know before or at your appointment for the orthotic fitting.
Best of all, not only do they work great, they feel great!
In addition, many insurance companies now have coverage for orthotics, making the process that much easier for you.
Want to Learn More?
Fifth Avenue Place Chiropractic & Massage offers exceptional care with personalized treatment to suit your needs. If you are suffering from pain or have recently experienced an injury, we will ensure you get back to the activities you enjoy and love. Book an appointment today!
---
Custom Orthotics Downtown Calgary | (403) 261-1801