Meet Danny Au, R. Ac
Acupuncturist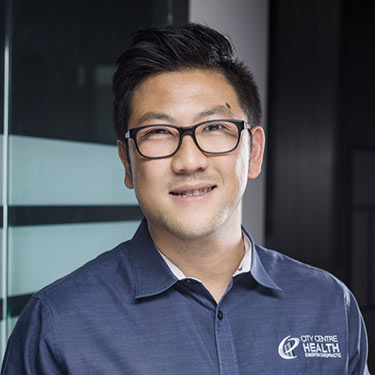 I am a registered and licensed Acupuncturist. I began my path as a patient and ever since I was fascinated by Traditional Chinese Medicine. That fascination became a passion and I decided to pursue a career in acupuncture.
Education and Training
With my background as Chinese, I got an opportunity to go to China and started my journey of becoming an acupuncturist. I studied in Guangxi University of Chinese Medicine faculty of international education and graduated from their Acupuncture and Tuina massage therapy program in 2006. After my studies I saw how Traditional Chinese Medicine can provide a natural method to healing a wide range of diseases and helping people. I have realized a whole new meaning in holistic medicine and was given a whole new perspective on "Healthy Living".
I enjoy working with patients to reach their personal goals in health whether it is decreasing pain and stress or increasing function and well-being. If you have any questions or you think you are interested in pursuing the benefits of Acupuncture, feel free to talk to me when I am in the clinic as I would love to meet you."
I came back to Canada to continue with my study at Reeves College Acupuncture program. In 2009 I graduated as a registered and licensed acupuncturist. It has been a long and rewarding journey.
Knowing how acupuncture and Traditional Chinese Medicine can help people and integrate it into their modern lives, my goal is to continually educate people and help people with traditional Chinese medicine.
Discover How Acupuncture May Benefit You
Experience for yourself the many benefits of acupuncture. Contact Fifth Avenue Place Chiropractic & Massage today to book an appointment!
---
Danny Au, Acupuncturist Downtown Calgary | (403) 261-1801