Meet Jared Brady,
Registered Massage Therapist
First-Hand Understanding of Stress/Strain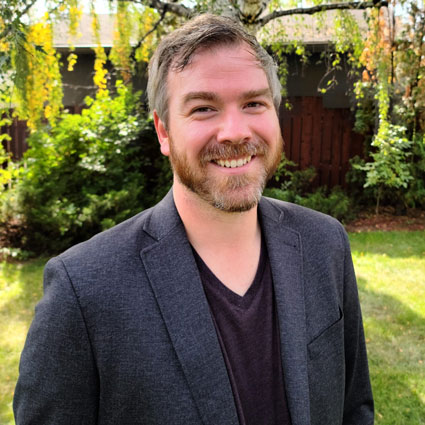 I am a graduate of Mount Royal University's 2200 hour registered massage therapy program. My goal is to build strong relationships with my clients through effective communication, trust and respect to create personal treatment plans suited to each individual need.
Having worked in an office setting I understand the stress and strain that a desk job can cause. I know the postural imbalances that a work place environment creates on the body leading to pain, tension and headaches. Having played sports my entire life, I know the strain/tension activities like sports, hiking, and everyday life can create on the body. With this knowledge I can create a treatment plan that caters to any level of activity and need for my clients.
I am trained in all aspects of massage including the following:
Deep tissue
Myofascial Release
Swedish
Injury Rehabilitation
Trigger point therapy
Sports
Therapeutic modalities
Passive Stretch Therapy – Proprioceptive Neuromuscular Facilitation
Outside the Office
In my spare time I enjoy playing hockey and soccer and staying active. I like team sports and being a part of a team to succeed together. I also take great pride in my reef aquarium that I have had for over 7 years, which includes fish, corals and invertebrates; seeing them all interact together and thrive is amazing. I also appreciate any time I can spend with family and friends.
Discover How Massage May Benefit You
Experience for yourself the many benefits of massage therapy. Contact Fifth Avenue Place Chiropractic & Massage today to book an appointment!
---
Jared Brady, RMT Downtown Calgary | (403) 261-1801